Graphical Summary
---
The Flying Hours Dialog Box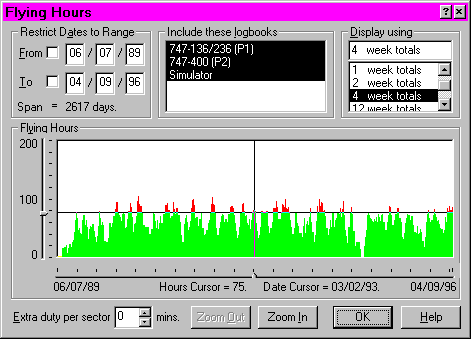 This dialog box allows you to view a summary of the total hours achieved by combining any of the currently open logbooks. You can display running totals over arbitrary time spans and limit the display to a range of dates. The horizontal cursor line allows you to set a "limit" above which any exceedance is shown in red.
Apart from (possibly) looking pretty, this dialog box allows you to spot impending problems concerning exceeding statutory limits (and no, my limit is not 75 hours!).
---
The dialog box size may be different when you run the program.